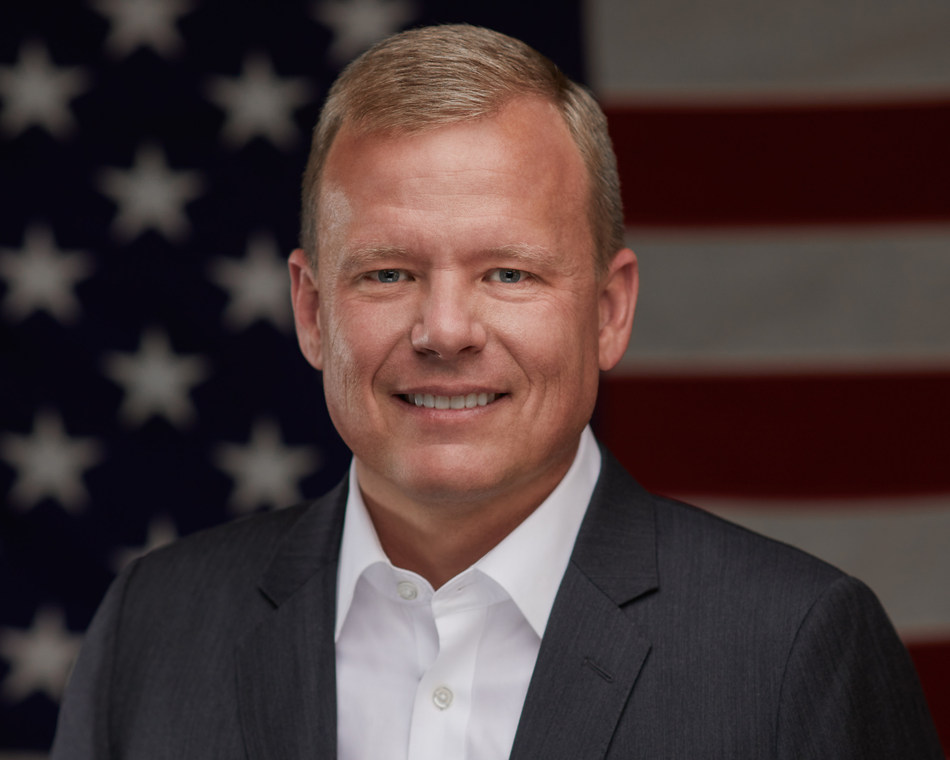 BIRMINGHAM, Ala., Feb. 13, 2019 /PRNewswire/ — Dunn Investment Company, owner of one of America's oldest contracting businesses and holding company of nine operating businesses located throughout the Southeast announced today the appointment of Retired Air Force Colonel Chris R. Stricklin as the founding President of Dunn University. Mr. Stricklin will lead all the Dunn operating companies in recruiting, craft and team-member developmental training.
The mission of Dunn University is, ultimately, to improve the lives and engagement of team members ensuring Dunn remains at the innovative forefront of our industry as it has since 1878. Dunn University will not only provide training opportunities for every employee to grow and develop but also workforce development for those outside of the company in order to develop a pipeline of potential new employees.
"We are proud to have Chris join the Dunn family," said Will French, Chairman Dunn Investment Company. "Chris brings extensive leadership, management and innovation expertise, which is exactly what we need to establish Dunn University as an unrivaled workforce development program in our industries."
Before joining the executive leadership team of Dunn Investment Company, Colonel Stricklin served 23 years in our nation's Air Force. His combat-proven and decorated leadership skills were amassed over years of flying fighter aircraft on combat missions in Iraq and leading combat ground convoys in Afghanistan. During his career, Chris was chosen for highly selective fellowships at the Defense Advanced Research Projects Agency (DARPA) and in the Executive Office of the President, Office of Management and Budget. Chris led Pentagon-level strategic management of critical Air Force resources valued at $840B and culminated his service with CEO-Level leadership of a 7,000-person strong, $7B worldwide organization. Since his military retirement, Chris earned the position of Partner at Afterburner, Inc, where he was a performance and leadership consultant. During his tenure, Afterburner was ranked on the Inc 500/5000 List of America's Fastest Growing Companies. Chris was recently selected to write for the Forbes Coaches Council, where he shares leadership and management expertise.
"Through deliberate focus on individual capability and personal development," says Stricklin, "Dunn University will ensure the Dunn Family of Businesses continues to set the industry standard for care and development of our team and professionalism in our endeavors, start to finish. Ensuring each person achieves their true potential will propel the Dunn Family of Businesses to even higher levels of success and achievement. For twenty-three years I landed on runways. Now it is my honor and privilege to contribute to building them."
About Dunn University
The mission of Dunn University is to recruit, train, develop and retain the best-skilled workforce possible while improving our communities and industries in pursuit of achieving both our corporate and individual true potential.
About the Dunn Family of Businesses
Based in Birmingham Alabama, Dunn Investment Company was originally a railroad construction company founded in 1878. As one of the oldest contracting businesses in America, Dunn expanded its portfolio as it opened one of the country's first asphalt plants in 1915 and founded what would become Mississippi's largest ready-mix concrete supplier in 1927. Across the decades, the Dunn family of businesses continued its growth into Build-To-Suit and Turnkey Development services, specialty general construction and heavy civil construction. For more information, visit dunn-companies.com.
Contact: Jana Brady
jbrady@ramey.com
601-898-8970
SOURCE Dunn Investment Company